AIB™ Digital-Analog Converter
AIB-3000
Software License Enablement DTS® Surround Cinema Audio Processor
The next-generation AIB-3000 audio interface box offers a 16-channel premium quality digital-analog converter and a built-in booth monitor that connects with external audio equipment such as analog amplifiers, microphone, and media players. The AIB-3000 also allows the remote switching of input sources via Ethernet.

The audio software license turns AIB-3000 into a standalone cinema audio processor featuring DTS Surround sound, compatible with all current and legacy media blocks. This audio software license is available for new builds or field upgrades, providing the ultimate future-proof cinema equipment in the market.
Schematic of AIB-3000 with External Audio Equipment*
*The actual system configuration may vary depending on specific application requirements. Please contact GDC for further details.
DTS Surround Cinema Audio Processor (Software License Enablement)
DTS Surround Cinema audio processor license can be procured remotely. With the cinema audio processor software license, the AIB-3000 offers the capability to provide superior sound reproduction for uncompromising quality of DTS Surround sound. The embedded robust audio processing engine can achieve precise sound system calibration of the theatre by supporting
DTS Surround Cinema audio processing
State-of-the-art DTS Surround tuning practices
Surround Bass management
1/3-octave graphic EQ with independent bass and treble controls (non-LFE channels)
Parametric EQ (LFE channel)
3-way crossovers with selectable filter type and configurable slope
Fader (gain adjustment), global and individual channel delay
Provides booth monitor output
Built-in signal generator, mute with configurable fade-in/fade-out times, wide dynamic range
Audio input level display, easy configuration backup and restore
Channel routing & duplication
With the AIB-3000's DTS Surround Cinema audio processor, cinema can build a certified "DTS Surround Cinema" with a speaker layout following DTS Surround Cinema guidelines featuring full-range surrounds and DTS target curve. A certified DTS Surround Cinema requires onsite certification by an authorized technician.
Using Existing DCP Formats
Theatres using the built-in DTS Surround audio processor and certified DTS Surround Cinemas can playback the existing DCPs with 5.1/7.1 surround audio.
Every Movie will Sound its Best
Optimized X-curve targets and state-of-the-art tuning practices deliver stunning sound quality with the DTS Surround solution.
Featuring extended frequency range to significantly improve the overall quality of presentation in surround sound theatre.
A Stepping-stone to DTS:X for IAB
Certified DTS Surround Cinemas feature all the core components of DTS:X installations and are easily upgradable to DTS:X for IAB.
Strong Identity to Moviegoers
Marketing materials including a theatre plaque are provided to promote DTS Surround Cinema.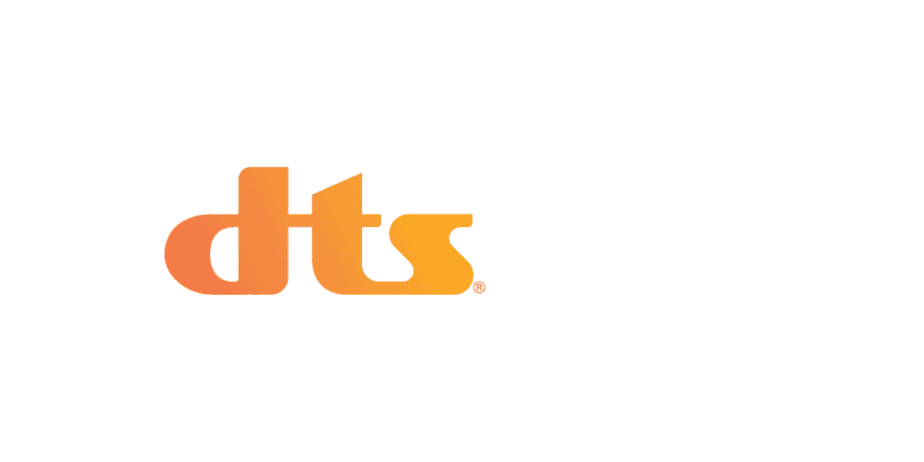 DTS Surround Cinema Audio Processor (Software License Enablement)