THANK YOU For A Great CineAsia 2022!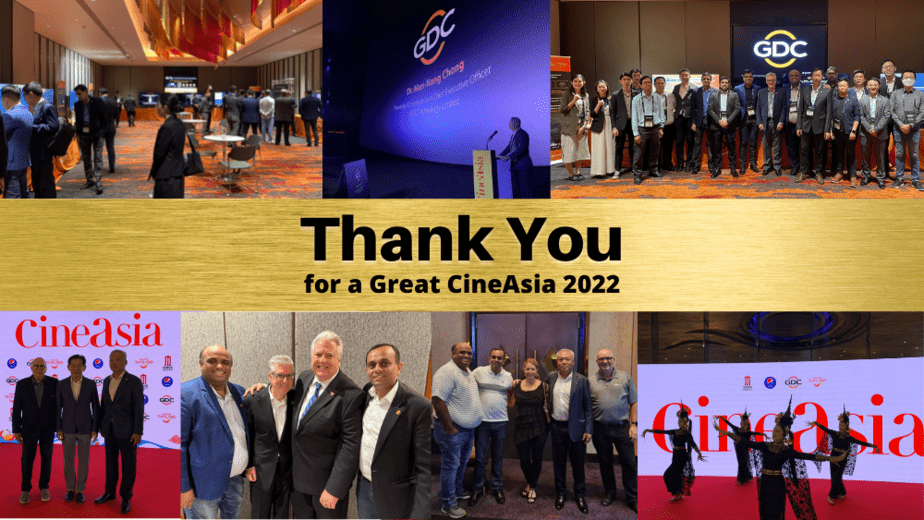 After a three-year hiatus due to the pandemic, we are thrilled CineAsia was successfully held in Bangkok and proud to be the "Official Presenting Sponsor"!
Thank you to all of our partners and customers for stopping by to meet the GDC team at CineAsia to see our comprehensive cinema solution including 4 highlights:
The SR Series media servers including SR-1000 IMB's complete audio solution for 5.1/7.1 /15.1 cinema audio processor and 32-channel DTS:X for IAB immersive audio
Enterprise Software to fully automate the booth operations and screen advertisement
GoGoCinema Cinema-on-Demand
Thank you again for attending the GDC solution showcase at CineAsia 2022, please leave your valuable feedback here. We look forward to working together to ensure an exceptional moviegoing experience.
We wish you a sparkling holiday season and look forward to seeing you again at CinemaCon 2023. Mark your calendars for April 24-27, 2023 at Caesars Palace, Las Vegas.