By Adam MacDonald
European Sales Manager at GDC Technology Limited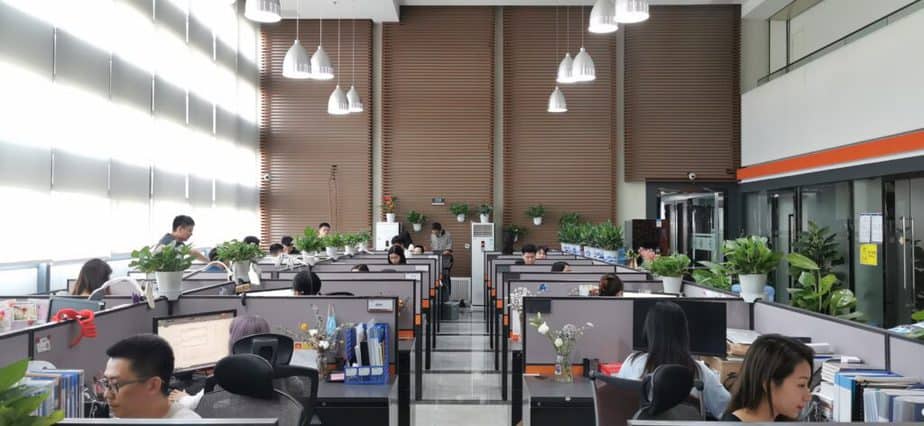 It's no secret that premium experiences are helping drive people out of their homes to see the latest blockbuster at a cinema. Whether its recliner seats, exciting new formats, super-sized screens or luxury food and drink – cinemagoers are more demanding than ever. In fact, they expect to be 'wowed' by an amazing theatrical experience.
But a 'Premium Experience' entails more than what a cinemagoer expects. It's also what cinema owners expect from their technology partners. To deliver a premium cinematic experience, cinema owners count on trustworthy and reliable suppliers to ensure movies are delivered and played back on-screen in the highest quality – show after show after show.
At the heart of delivering high-quality imagery is the IMB (Integrated Media Block) – the device that decrypts and plays back your movies and on-screen content – this is the unsung hero of a cinema operation, and you expect it to 'just work'. However, the IMB is a major component of a cinema business. Without it, your content is not being delivered and played back as you expect.
Considering the media server is so fundamentally critical to the overall cinema operation, it's amazing quite a number of legacy technologies are in the field, still running, and doing the job today, but often with limited storage capacity, and lacking modern feature sets such as HDMI input and live streaming. There is also the question of potential downtime: when the existing server fails and parts are not available. Regardless of vendor and model, would a new replacement be the answer to meet your expectations?
Hard drive failures, slow ingest times, limited storage capacity – there are a myriad of problems that can occur on older devices, leading to problems in playback or even worse – lost shows.
You wouldn't expect your home computer to be able to keep up with the latest software and innovations indefinitely, and your cinema media server is no different!
Today, cinemas can take advantage of the benefits of the rich features available on the latest IMBs. It starts by choosing a technology company that is fully committed to progressing and improving the digital cinema experience by working with all the leading visual display companies. This most critical part of your operation needs to be entrusted to a partner who works with you, listens to your needs and is by your side right now and in the future.
GDC recently announced that more than 70,000 servers have been shipped to customers worldwide. Just in-case that didn't sink in, that is 70,000 screens around the world being driven by the GDC core technology – or put it another way, around a third of the world's cinema screens – from renowned art houses to ultra-modern multiplexes, cinemas around the world count on GDC Technology to enable new possibilities for big-screen content and experiences.
Developing new technologies for the cinema industry requires constant communications with exhibitors, distributors and the creative community. This collaborative approach has helped GDC to develop the latest in IMB technology – the SR Series.
The SR-1000, the first IMB in the series was developed by constantly working with industry partners to deliver a product that is rock-solid – certified by SGS as running at 100,000 hours MTBF (mean time between failures) – this is ten times more than the minimum DCI requirement!
Of course, it helped we have 20 years of experience developing solutions to exceed your expectations.
The SR-1000 Standalone Integrated Media Block is our 6th generation D-Cinema media server and is the only solution currently available that supports series 1, 2 3 and 4 DLP Cinema® projectors from Barco, Christie and NEC. As well as being a premium option for new builds, the capability of working with Series 1 projectors allows a cinema to take advantage of a brand new IMB today and then transition – when needed – to a newer projector, keeping the SR-1000 for the new system. We'll feature the FAST (Flexible Architecture Stable Technology) HFR models in a future article.
Because reliability and stability are so critically important, the SR-1000 is built with embedded power electronics used in medical and military applications, designed for near-zero maintenance and minimal total cost of ownership – and to last for many years.
It's also the first GDC media server to incorporate CineCache™ – where there is no local HDD storage needed. When combining the SR-1000 diskless media server with the pioneering GDC Cinema Automation CA2.0, each SR-1000 has access to literally thousands of movies stored in a SCL series central library server. One key feature when using SR-1000 with CineCache with the CA2.0 centralized playback solution is DCP content can be ingested incredibly fast and live-streamed directly from the centralized storage. The booth operator or management system can ingest a DCP to the SR-1000 with its USB3.0 port at any time in approximately 30 minutes without interrupting playback.
Another unique feature of CineCache is that it allows the DCP transfer from one SR-1000 server to another SR-1000 server while playing back. The transfer and ingest of an average-length movie will take only 30 minutes and doesn't affect playback on either SR-1000 server. Furthermore, when CineCache technology is used in dual-projection for 3D screenings, SR-1000 will perfectly synchronize projection and completely eliminate image lagging.
Just think of the time savings and programming flexibility!
So, whether you are building new screens or looking to upgrade older equipment and take full advantage of current IMB capabilities, make sure it is with a partner who you can trust, who will continue to innovate and will continue to deliver the tools that allow you to 'put on the show' – and where premium is more than a standard.
At GDC, we exceed the expected.