Meet GDC Technology at CinemaCon 2022 at Milano 2, Promenade Level​ during April 25-28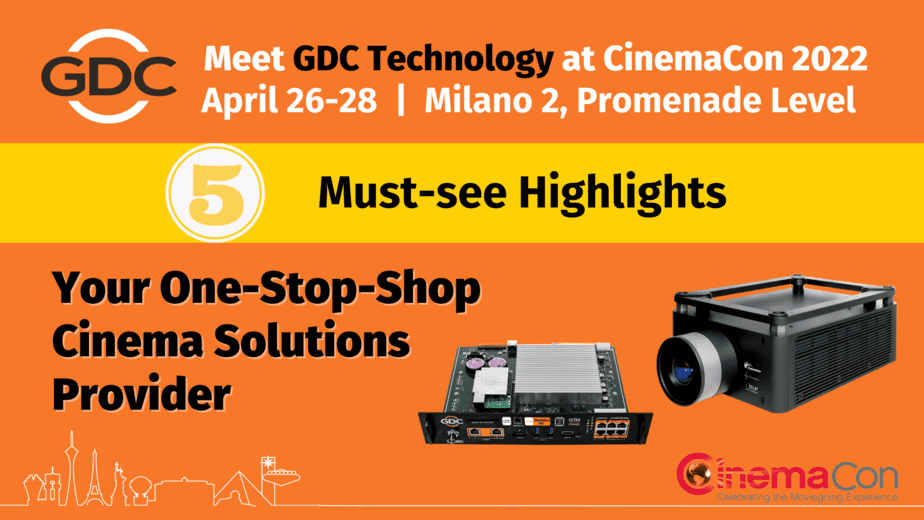 Your One-Stop Shop Cinema Solutions Provider
GDC's one-stop-shop cinema solution offers a comprehensive range of high-quality innovations to streamline cinema booth operations.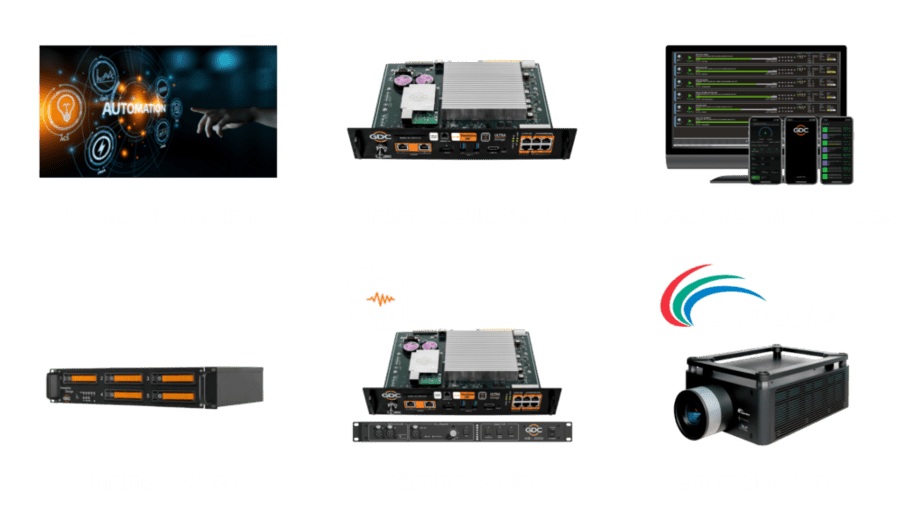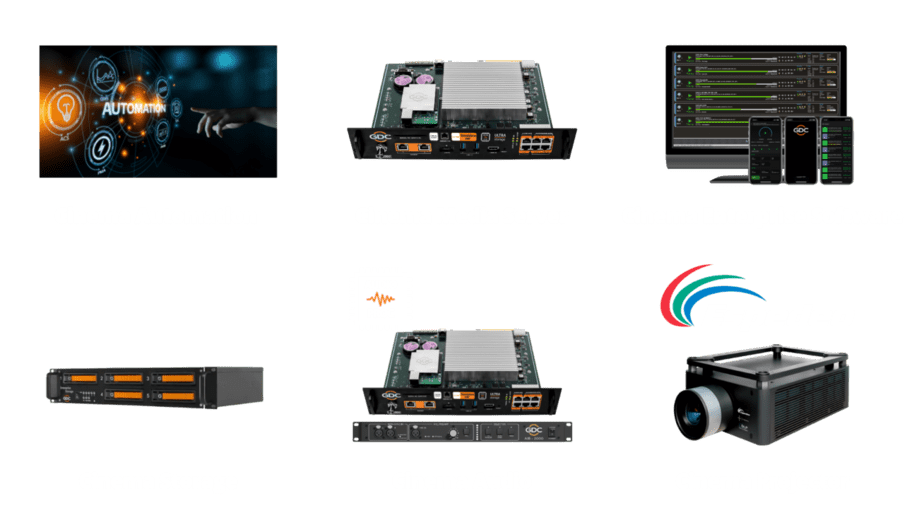 1.   Visit our mini-theatre to see Espedeo Supra-5000, the world's smallest, quietest, and lightest DCI-compliant cinema projector with built-in powerful CineCacheTM 2TB storage and 1 cinema audio processor. You will watch its quality playback of the stunning motion pictures; experience DTS:XTM Immersive Audio with IAB support and DiveCtrl™ Dynamic Lighting System. See how AIB-2000 Audio IO (Input-Output) Box further enhances the audio solution flexibility.
Supra-5000 with DTS:X IAB demonstrations every 30 minutes on Tuesday, Wednesday, and Thursday during Trade Show hours.*
Contact Click Here to book seats in the mini-theatre
2.   A complete SR series including ultra-reliable SR-1000 IMB and its powerful built-in options: CineCacheTM 2TB and 1/7.1/15.1 cinema audio processor and up to 16-/24/32-channel decoding capability for DTS:X installations supporting IAB standard. You can see how the solution integrates with other audio accessories and enterprise storage for a complete installation.
3.   See different enterprise software works together: how the cinema enterprise software (CMS-3000 and NOC 2.0) now leverages the cloud-based platform to offer turnkey solutions for cinema headquarters; how they work perfectly with the Cinema Automation CA2.0, TMS-2000 installed in the multiplexes. 
4.   Demo how the web-based GoGoCinema™ cinema-on-demand platform allows moviegoers to choose when, where to watch the preferred movies; and its integration with the VISTA ticketing system.
5.   SPECIAL BONUS DEMONSTRATION: Don't miss seeing the very latest Hologram Technology powered by ARHTMEDIA. You can be anywhere as a hologram, accomplishing more with greater impact – life-size, life-like and in real-time. You won't believe your eyes. Ongoing demonstrations during Trade Show hours.

* Schedule subject to change.