Be Prepared for Avatar: The Way of Water with Espedeo 3D Polarized System
Be Prepared for Avatar: The Way of Water this December with Espedeo 3D Polarized System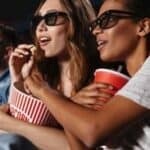 The epic science-fiction film "Avatar: The Way of Water" is scheduled to be released on December 2022. "Avatar: The Way of Water" will heavily feature underwater scenes actually filmed underwater with motion capture technology and will be released in 3D guaranteed to wow audiences worldwide. If anything is able to reignite 3D's cinema experience, it's the immersive spectacular of Pandora.
What is an Espedeo PM-2000A 3D Polarized System?
The Espedeo PM-2000A 3D polarized system is one of the best solutions to show "Avatar: The Way of Water" in 3D. It is an add-on suitable for your existing digital cinema projectors supporting high frame rate (HFR) content in 3D 96fps and 120fps (48 and 60 fps per eye). The PM-2000A has multiple coatings that help to project bright, clear images by precisely and efficiently varying the polarity of light passing through it to help eliminate ghosting. Combined with Espedeo passive 3D glasses, you'll experience vivid and lifelike 3D underwater imagery of "Avatar: The Way of Water" with bright accurate colors, just as the director intended.

How Does the PM-2000A 3D Polarized System Operate?
When the PM-2000A 3D Polarized System detects 2D/3D signals, the system shifts corresponding working positions automatically.

Is it Easy to Install the PM-2000A 3D Polarized System Operate?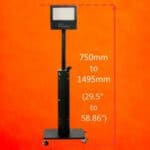 The PM-2000A is suitable for a digital cinema projector installed on a pedestal. The stand can be adjusted from 750mm (29.5 inches) to 1,495mm (58.86 inches) to fit a projector with different height levels. It is slim and lightweight (less than 15kg; 33.07 pounds) for installation in different projection booths. 
GDC Upgrades Two Regional Offices to Better Serve European and Korean Resellers and Exhibition Customers
GDC Europe and GDC Korea were relocated to new, larger office spaces in Barcelona (Spain) and Seoul (South Korea) respectively to provide better services to our resellers and exhibition customers in EMEA and Korea. Both offices have expanded personnel to provide better customer service, including warranty services, installation, maintenance, and RMA (Return Material Authorization).
The new office addresses for GDC Europe and GDC Korea would be:   
Spain (Barcelona)
GDC Digital Cinema Technology Europe, SL
C/ Vallirana, 63 bajos izq
08006 Barcelona
Spain


Hotline: +34 93 669 24 38
Email: [email protected]

Republic of Korea (Seoul)
GDC Technology Hong Kong Limited
Suite A809, Gasan HausD Firstar 169-16,
GasanDigital2-ro,
Geumcheon-gu,
Seoul, Korea

Hotline: +82 70 8848 8890
Email: [email protected]