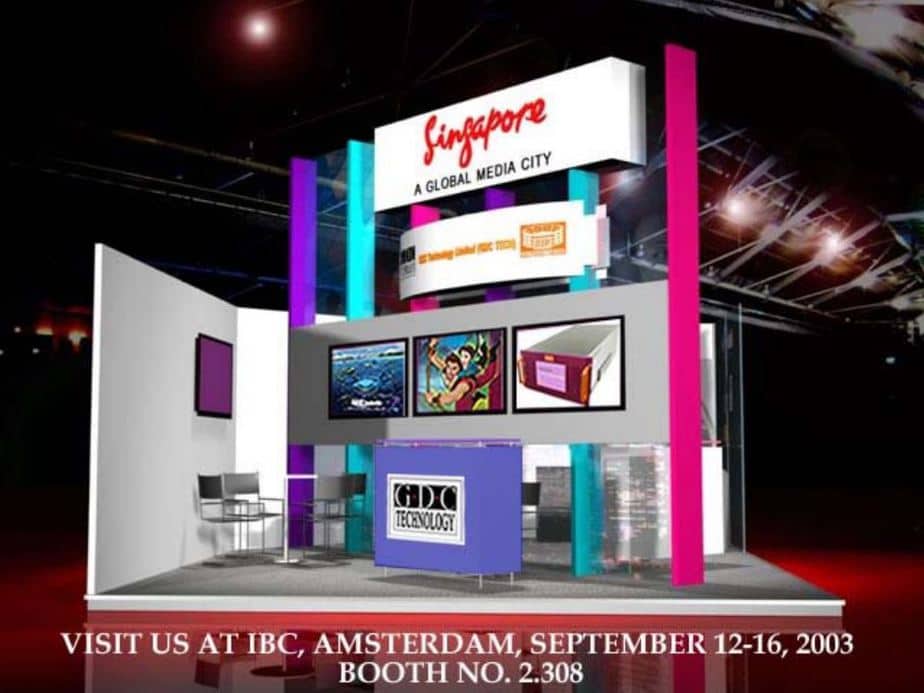 Conference:
Dr. Man-Nang Chong, CEO of GDC Technology to speak at D-Cinema Summit at 14:00- 15:30 on Sept. 15,2003
GDC Technology is pleased to partner with Media Development Authority of Singapore to launch our new digital cinema products at IBC2003. GDC Technology will be demonstrating 2K Digital Film Server that runs multiple codecs such as 2K Motion-JPEG and MPEG2 4:2:2 with theater automation, Texas Instruments' CineLink(TM) and CineCanvas(TM). With more than 50 digital/electronic cinemas installed and more than 20 full-length feature films released worldwide using DSR(TM) Digital Film Agile Encoder, see how GDC technologies and cost-effective products can help you with new content delivery and exhibition opportunities. In addition, DSR(TM) Digital Film Servers are equipped with standard DVB-ASI
interface for real-time streaming and store-forward of multiple HDTV channels.
At Booth 2.308, visitors will discover a cost-effective 2K Cineplex Central Server + 2K Media-Block solution for Cineplex Digital Cinema.
Stop by to learn more about the DSR(TM) Digital Film Agile Encoder and Digital Film Distribution System. The Digital Film Agile Encoder supports multiple codecs such as 2K Motion-JPEG and MPEG2 4:2:2, 128-bit AES encryption, Customized Conditional Access and subtitle editing using PNG or text. The Encoder employs advanced technologies that support uncompressed storage of 4:4:4 RGB content in 2K resolution, SMPTE 374M 4:4:4 RGB (Dual-Link HD-SDI) interface, DVB-ASI 270Mbps interface and 2Gbps FC high-speed interconnect, and seamlessly connects to Da Vinci TLC or HD VTRs.
Discover yourself the new server that fits in your budget of a pre-show server, plays for picture quality of a digital cinema server, real-time streaming and store-forward HDTV channels and possesses the reliability of a rugged UNIX server built to run for 365 days of screening per year.
GDC's Product Category list:
Codecs
Compression Equipment
d-Cinema
Decoders/Encoders
DVB Equipment
e-Cinema
e-Theatre
HDTV
Imaging System
MPEG Equipment
Recorders/Players
Servers and disc based systems
Video Networking
For More Information, please contact:
Hong Kong:
Mr. Thanakorn Kitticharernkul
GDC Technology Limited
Fax. +852 2579 1131
Email: [email protected]