Our Biggest Launch, Ever! New GDC Audio Solutions for 5.1/7.1 Surround Sound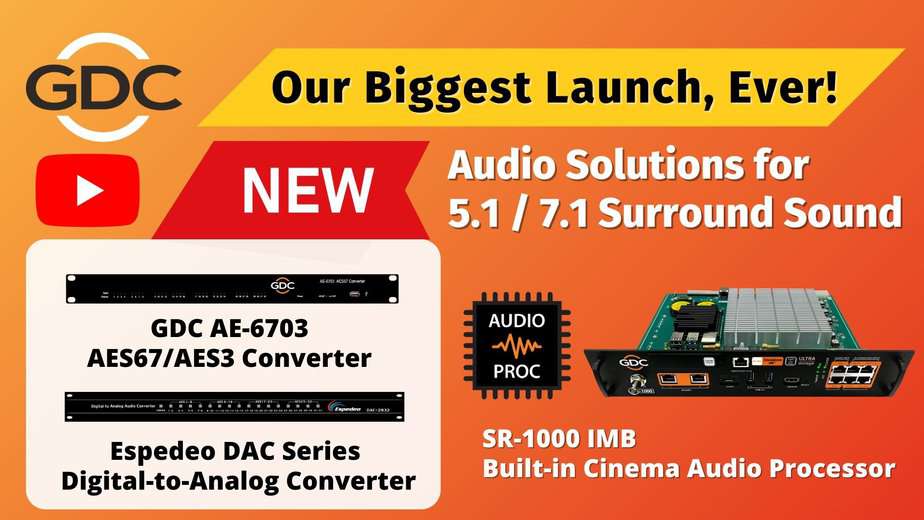 At GDC, we believe every cinema should offer the best possible sight and sound experience. Our award-winning engineering team spent the last year developing a portfolio of audio products. The results? Amazing new audio solutions for 5.1/7.1 surround sound and DTS:X for IAB immersive audio.
Configuring a 5.1/7.1 surround sound for a theatre can be challenging because one needs to do extensive research, work with multiple vendors, and carry out tests on mixing and matching different cinema audio equipment for the ideal setup.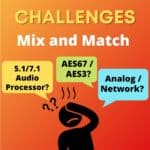 Standard 5.1/7.1 surround sound is the main audio choice for most theatres. Let's see how these GDC audio solutions are applied to 5.1/7.1 surround sound solutions with network or analog amplifiers.
How does SR-1000 IMB with built-in cinema audio processing deliver a 5.1/7.1 audio solution with analog amplifiers?
When processing 5.1/7.1 audio, SR-1000 IMB has AES3 digital audio outputs. To connect SR-1000 IMB with analog amplifiers, the configuration will require a digital-to-analog converter (DAC). GDC has introduced the Espedeo DAC Series consisting of a portfolio of DACs ranging from 8-/12-/16-/24-/32-channel options to meet your auditorium configuration needs. Each DAC model supports the specified number of AES3 digital audio inputs through RJ-45 socket(s) and the outputs are accessible via Phoenix connectors. The Espedeo DAC Series' front panel LED indicators show signal presence on each AES3 pair.
Depending on your auditorium needs, you can choose an Espedeo DAC model for the benefit of cost savings or future-proof expansion. Alternatively, users may use AIB-2800 or AIB-2000 Audio Interface Box supporting 8-channel AES, SPDIF, MIC, Non-Sync, and Analog 7.1 outputs.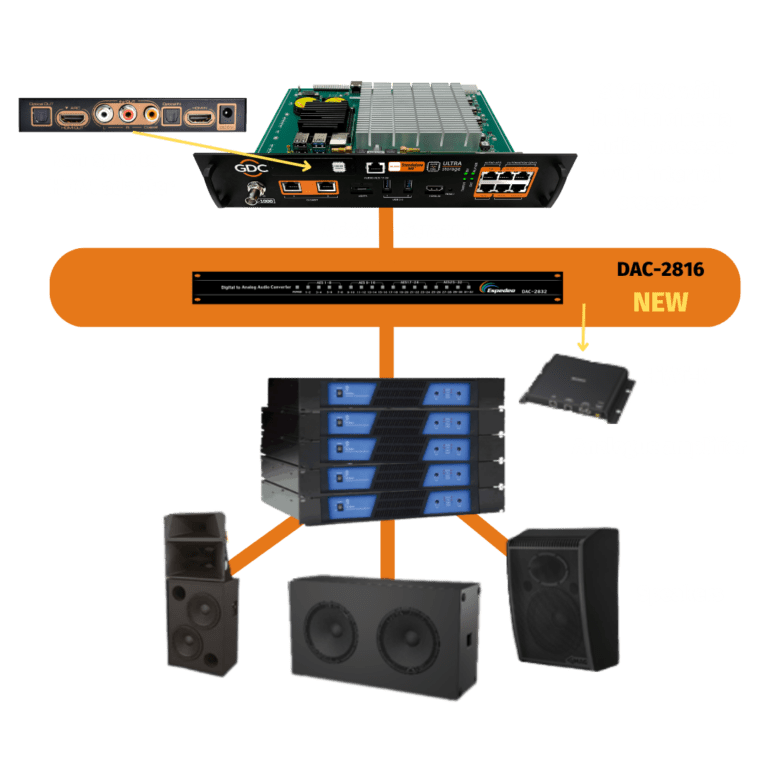 How does SR-1000 IMB deliver a 5.1/7.1 audio solution with network amplifiers?
When processing 5.1/7.1 audio, SR-1000 IMB has AES3 audio output. To connect the SR-1000 IMB with network amplifiers supporting AES67 input, the solution requires the GDC AE-6703 adapter translating the AES3 output of SR-1000 to AES67 protocol for the network amplifiers.
What's more, the GDC AE-6703 Converter can be applied in more advanced audio configurations because it is a bidirectional converter capable of converting 32 channels of audio in each direction concurrently (total 64-channel processing). It allows 32 channels of AES3 audio input to be transmitted as AES67 network audio while at the same time allowing another 32 channels of AES67 network audio input to be output as AES3 audio.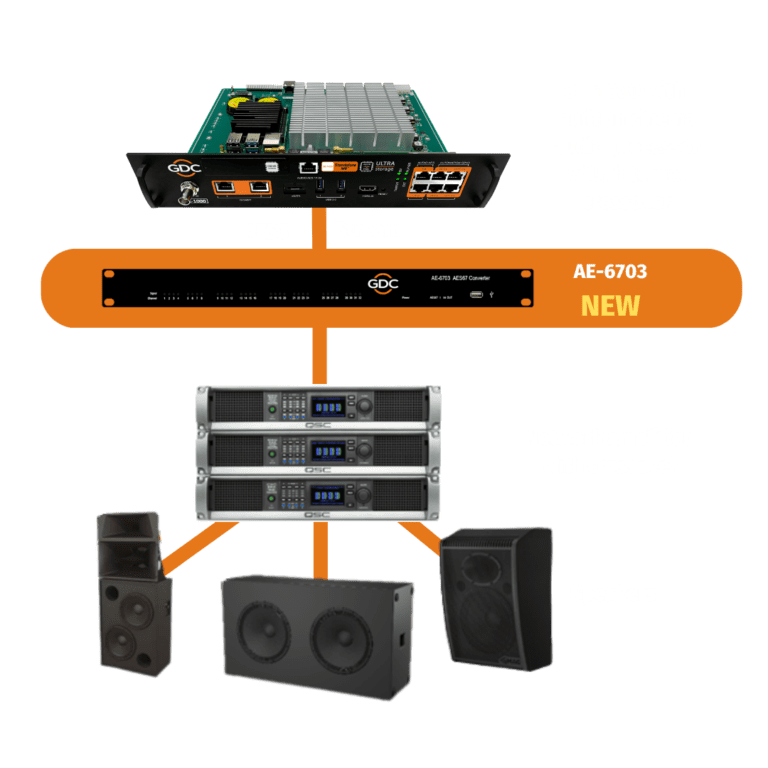 Now, exhibitors and system integrators have comprehensive audio solutions to configure the 5.1/7.1 surround sound solution powered by GDC Technology.